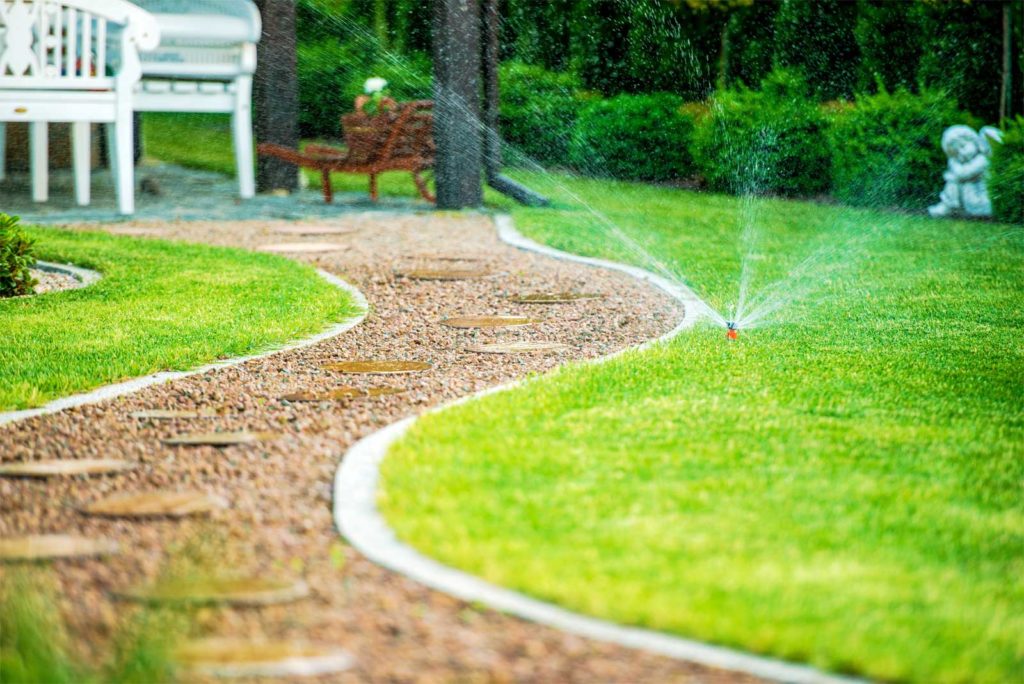 We specialize in the design and installation of high quality irrigation systems for residential and commercial applications. Our systems are guaranteed to deliver outstanding performance without requiring you to constantly monitor them. Rainmaker uses products that exceed industry standards to ensure the lasting durability and longevity of the system. We believe that using the best quality of the materials and current technologies will ensure the system's ability to perform. Today landscaping is a critical part of the curb appeal of any home or business and can be expensive to design and install, not to mention a state-of-art irrigation system will increase the equity of your home. Keeping that investment maintained is what we are all about. Whether you need a full system that uses timers or a simple drip irrigation system we can deliver.
At Rainmaker we have the latest tools and technology that ultimately help us provide superior installations of systems in new construction or existing lawns. We use a Ditch Witch 255sx Vibratory Plow which allows us to install up to 1" inch PVC or Conduit sleeves at a depth of 4" to 18 inches with minimal damage to finished lawns, as well as bore under sidewalks and driveways up to 30ft in width. This means there are no trenches to backfill and that translates into a clean installation that will perform the way it is meant to.
Contact us for a free estimate. Your landscape will love you for it.